Las Cruces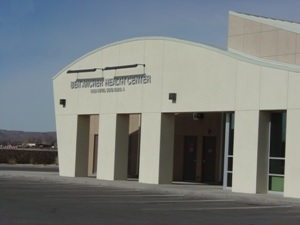 Services include medical, dental and behavioral health care to all ages. No patient is denied services due to inability to pay.
HOURS OF OPERATION:
Monday, Wednesday and Friday - 8:00 A.M. - 5:00 P.M.
Tuesday and Thursday - 8:00 A.M. - 7:00 P.M.
Appointments can be made by contacting us at 541-5941. Primary care service area for the BAHC in Las Cruces includes the communities of Radium Springs and Dona Ana as well as the surrounding area.
The primary care clinic is located at 1998 Motel Blvd, north of the Field of Dreams parking lot.
Staff
The staff at this site consists of: a Front Office Manager, 5 Medical Providers, 5 Dental Providers,
and a Behavioral Health Provider.