Columbus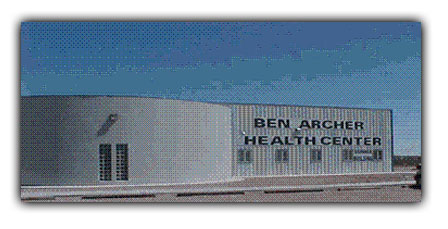 Services include medical and dental care to all ages. No patient is denied services due to inability to pay.
HOURS OF OPERATION:
Monday, Wednesday and Friday - 8:00 A.M. - 5:00 P.M.
Tuesday and Thursday - 8:00 A.M. - 7:00 P.M.
The Columbus Ben Archer Health Center (BAHC) site was established in 1998. Primary care service area for the BAHC in Columbus includes all communities in Luna County. Deming and Columbus are the larger population centers in Luna County.
The primary care clinic is located at 626 Taft Street, an 8,000 square foot, modern medical facility that provides medical and dental services.
Columbus, New Mexico, which is about 35-40 miles to the south of Deming, is a small rural community of approximately 1,475 residents located on the southern end of Luna County along the U.S./Mexico border. It's sister city, Puerto, Palomas, Chihuahua, Mexico is only three miles south of Columbus and has a larger population estimated at anywhere between 3,000 to 10,000 depending on whose estimates are used. These two isolated communities depend very closely upon one another, with both relying heavily on agriculture as the dominant economic force in the region. Due to their relative isolation and lack of infrastructure, resources are scarce on both sides of the border.
Medical and dental services are offered to all individuals regardless of ability to pay. Transportation to medical appointments is available. Prescriptions are couried to the site through the main Pharmacy in Las Cruces.
Staff
The staff at this site consists of: a Front Office Manager, 1 Medical Provider, 1 Dental Provider,
and a Behavioral Health provider.
Medical Providers
Alfredo Quiralte, PA-C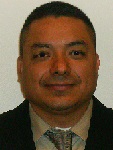 Alfredo Quiralte, PA-C has been providing medical services at the Ben Archer Health Center Las Cruces Clinic since April of 2013.
He completed his medical training at Nova Southeastern University in Davie, Florida and specializes in Family Medicine.
He provides care to patients of all ages: from newborn to adult.