NEW PATIENT PORTAL LINK - CLICK HERE FOR LOGIN PAGE

By accessing the Patient Portal from your computer at home, you can Request an Appt, Request a Prescription Refill, check your Account Balance or even Make a Secure Payment. Ask one of our Front Desk staff when you come for your next visit and they will let you know how to get started.

This community health center is accredited by The Joint Commission. For more information click here.
The mission of Ben Archer Health Center, Inc. is to significantly improve the health status of its population through the prevention of illness, the promotion of health education, the provision of a quality primary care home, access to the underserved and a strong commitment to chronic disease management.
Ben Archer Health Center has a Sliding Fee Discount Program available for patients that qualify.

Ben Archer Health Center tiene servicios de descuento para pacientes que califican.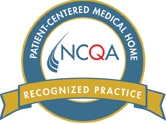 NCQA is a private, non-profit organization dedicated to improving health care quality. NCQA accredits and certifies a wide range of health care organizations. It also recognizes clinicians and practices in key areas of performance.
The Web site for NCQA contains information to help consumers, employers and others make more informed healthcare choices. Click here for details.
Ben Archer Health Center consists of eleven locations. Hatch is the main office where BAHC originated.
For online access to Patient Rights and Responsibilities as well as HIPAA Policies, click here.
This health center is a Health Center Program grantee under 42 U.S.C. 254b, and a deemed Public Health Service employee under 42 U.S.C. 233(g)-(n). This health center receives HHS funding and has Federal PHS deemed status with respect to certain health or health-related claims, including medical malpractice claims, for itself and its covered individuals.
Apply for Medicaid below Apply for Health
Insurance Exchange below
If you are between the ages of 19 and 64, you may qualify for low or no-cost health insurance. If you would like more information or would like to apply for Medicaid or the Health Insurance Exchange, please click on one of these icons.


If you need additional assistance please schedule an appointment with an eligibility specialist at your local Ben Archer Health Center.